true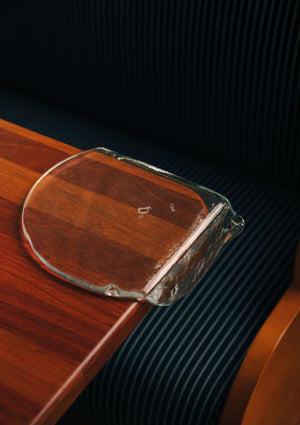 torta
torta
A melted drop of glass split in two giving shape to one platter. Grasping the corner of any surface, it will blend in with its surroundings in an effortless manner. Embellish your table or simply use it as a decorative piece of art.
handmade
All of our pieces are shaped by a seasoned artisan and cannot be replicated by man or machine. Every chata is unique and each edition is limited to a small number.
stable
Thanks to its shape and weight distribution it will never fall off its surface nor break under pressure.
money-back guarantee
If, for some reason you are not satisfied with our piece, we will refund you. No questions asked.
specifications
30cm width; 30cm length; 5cm height approx.